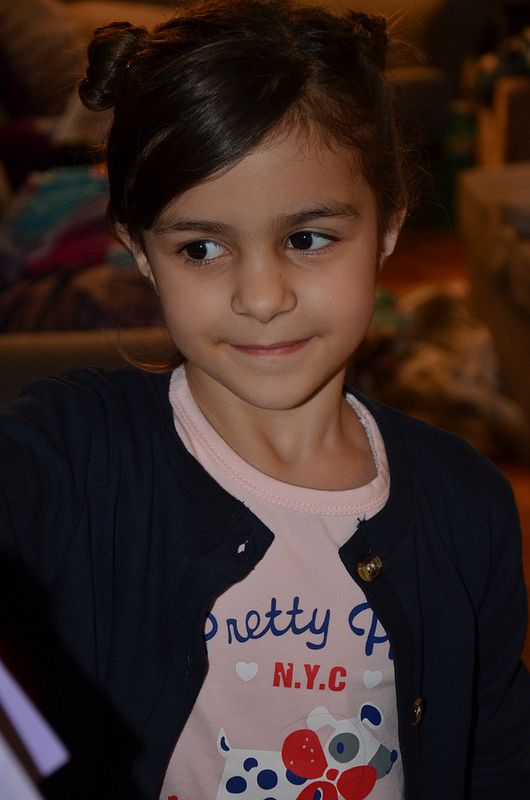 I love it when moms turn entrepreneurs. It is so inspiring to me when someone manages to use their creativity and use their time productively (and in a way that contributed to the family budget!) while still taking care of their kids.
I found Ingrid, the owner of LanaLu, while looking at the sellers participating to the Mamalicious market, and immediately fell in love with some of the outfits – I couldn't help but think how cute Stella would look in them!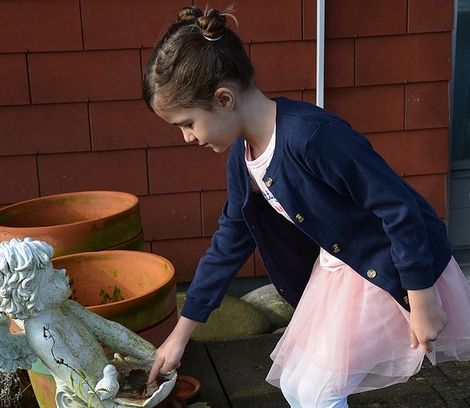 Ingrid was kind enough to gift Stella with a couple of outfits and share her experience with me:
What is the inspiration behind LanaLu? What made you want to open your online shop?
Being a mother of a four-year old girl I often found myself needing outfits for special occasions, but seemed unable to find any (much less any that were reasonably priced) here in Switzerland. Four years ago I ended  up ordering my daughter's christening gown from England. Then at the beginning of last year I found myself ordering flower girl dresses and outfits for ballet and dance lessons and performances from abroad, as well.
Unfortunately there are a couple of issues:
1. some manufacturers do not ship to Switzerland, and
2. if they do, the shipping charges and import taxes can get quite high.
Other moms I knew faced the same problem. Then last summer I woke up one night with the idea behind LanaLu: importing these dresses and offering them in Switzerland without the hassle of custom fees and risk at reasonable prices. I added some casual wear as well,  and LanaLu was born, where moms of little girls can shop for special occasion dresses and casual outfits, as well as download free coloring pages and game templates for their little princesses!
My own little princess was the inspiration behind the store and the LanaLu logo.
How do you select items to add to the shop's selection?
I regularly attend events and fairs that focus on kids' fashion, and I constantly keep in touch with the manufacturers. I think that being the mother of a little girl myself helps me figure out and understand the needs that other moms might have. I also really value any input I receive from my customers and do my best to let the new collections reflect that!
Where are you from, and how did you come to be in the Zurich area?
Though I come from a mixed background (Slavic mother, German father, Italian grandparents) I grew up right here in Switzerland. My husband and I used to live in Canton Zug, until we moved to the Zurich suburbs three years ago.
What is your favorite activity to do with your kids in and around Zurich?
In winter time, we love to go ice skating and skiing. We are very outdoorsy and love activities that put us in touch with nature. In the summer time we love swimming, barbecuing in the forest, taking long walks. And on on rainy days we also enjoy museums and indoor playgrounds.
Thank you Ingrid! LanaLu definitely got Stella's seal of approval
{ 3 comments }