dress • cuff • bracelet • rings • pumps • sandals
You know me, I love New York. And this is a really cool project.
I am not one for backpacks, however this does make a good option for cyclists.
If you are craving some new accessories for spring, check out these 31 DIY necklace tutorials!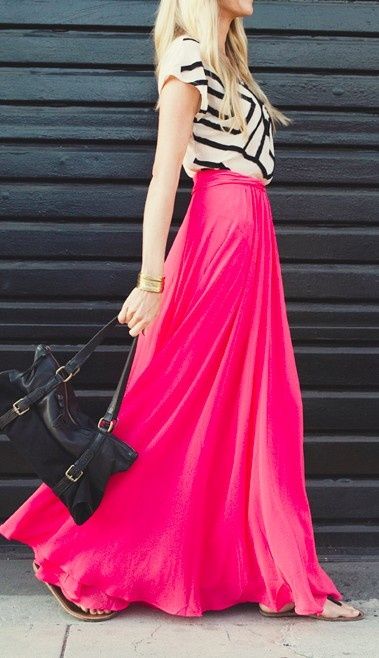 Geometric top + flowy maxi skirt + flat sandals = perfect summer outfit!
Shared on Pinterest by Sarah of Smitten Studio.
Want to do something for St. Patrik's Day, but without going over the top? Pop these adorable toppers on some simple cupcakes, and kiss your fave Irish.
Liven up your bookshelf and keep those tomes in check with these awesome bookends!
I've been on the lookout for new recipes for soy-free veggie burgers, and… score! Now I can't wait to try this one, this one and this one. Which one should I make first?
That's all for now, but before you go, one more thing:
Have a lovely weekend!
{ 5 comments }