My life is in a bit of upheaval right now. In fact, saying "a bit" might just be the biggest understatement to ever cross my lips (or my keyboard. Whatever.).
In the past week alone, every single day has brought a new brick flying toward my face at high speed. And yet I have been able to withstand the pressure, the sadness, the fear, the bad news, the panic, and even, more surprisingly, the negativity. Just a short while ago it would have required a lot more effort; it would have been something that would have robbed me of my energy, my vitality, my strength.
Instead, I surprised myself by facing this with a strength and presence of mind I didn't know I possessed. No, that's not entirely true — I did know it was somewhere deep inside me, hidden in some dusty, forgotten corner of my being; I just didn't know if I would be able to channel it. It had been so long since I believed I could.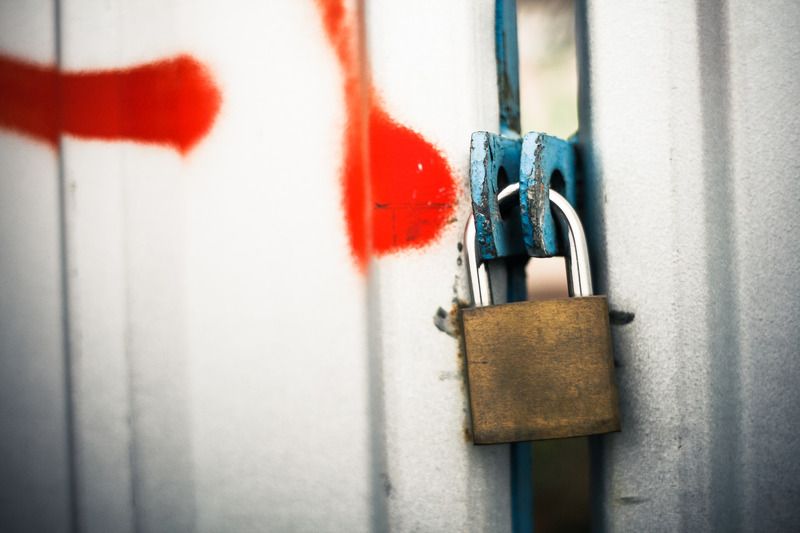 As a child, I rarely doubted my own strength. I never saw differences between people as weaknesses, and I was never willing to accept that push to conform that has always been deeply rooted in society, especially for women — and more than ever in today's society. There is this pervasive pressure towards sameness, towards the status quo, towards fitting in. There are these arbitrary standards of what defines success, beauty, strength, that are deeply ingrained in the collective minds of people all around us; and eventually, they start biting into our way of thinking, too.
I know it happened to me. I gradually came to think that I was not enough — not pretty enough, not special enough, not good enough at anything I did — to stand out, nor to deserve validation, from others or from myself. The curse of the "not enough" is the plague of today's society. When you are bombarded with one type of image that supposedly signifies "the right way", eventually most people will start feeling like there is something wrong with them. Maybe the message is that your feelings are not normal, or that your kid's energy levels are not normal, or that the way you look doesn't qualify as beauty, or that the happiness you derive from your work, your life or your passion cannot be defined as success. Is it any wonder we eventually start feeling inadequate, and then walk through life fighting our true selves, because the way we are is clearly not enough?
There is no easier way of robbing someone of their strength, their drive, their creativity, their personality… than making them believe they don't have any.
Fuck that.
You are enough. In fact, you are plenty.
Everything you need right now — to be happy, to face your challenges, to chase your dreams, to weather any storm — is inside of you. You've already got it. The first step in unlocking it is believing that.
Of course there is always room for growth, for improvement, for expansion — but don't let anyone tell you that you need fixing.
Your emotions are valid. Your passions are valid. Your definition of success, whatever it means to you, whatever makes you happy and brings you fulfillment and satisfaction, is absolutely and completely valid. And the way you look right now, no matter whether you are in your pajamas or in a ballgown, no matter if your hair is freshly cut and styled or in a messy ponytail, no matter if your face is all made-up, sweaty, splattered with paint, or looking tired from a sleepless night… you are beautiful. You are. No, seriously! There is life, energy, and uniqueness in you, and there's a spark in your soul (you know it) that will shine out of your eyes once you realize — in this brand new moment, or tomorrow, or next week — that you are enough. No — that you are plenty.
And don't let anyone EVER tell you otherwise.