Hello, friends!
How have you been?
I have just spend most of March on an intense program that affected my physical health, as well as my emotional and spiritual well-being, far more than I would have expected. I put everything else on hold, gave it my all, and I have emerged stronger and more balanced, and ready to design the life I want for myself.
I definitely have my work cut out for me, because putting everything on hold for an entire month means that everything is now rushing back right at me, and I have more on my plate than I have had in years. But I feel up for the challenge!
Now, let me quickly take a look at the last monthly goals I set back in February, before I share my new ones for this month: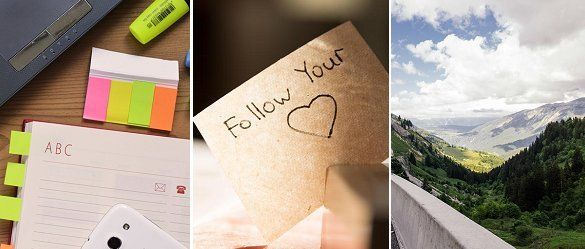 1. Work out a good schedule that helps me fit in everything I want to get done on a day-to-day basis.
Oh, so done. I did the heck out of this one 🙂 If I hadn't, my month of March would have been a complete mess; instead I finally reaped the rewards of being an organizing freak (about time!)
Of course now that there are new things on the horizon, I need to tackle my schedule again… but more on that later.
2. Decide which direction I will be taking next, in terms of further education and future employment.
Done! I'm very excited about this. I am about to embark on my studies to get a really cool certification, which marks the beginning of something I have been considering doing for quite a while. No spoilers yet, but I'll tell you more soon, I promise!
3. Plan out at least one day-trip a month within Switzerland for the next 3-4 months, and come up with a few trip ideas for spring break.
This one requires a bit more work. I do have some ideas for Spring break, and a few ides for day trips, but they require a bit more planning. Still, during break we plan on heading to Morges for the Tulip Festival, then take the boat to Lausanne Ouchy, and then see from there if we feel like heading further to Vevey or Montreaux, or if we are going to take a walk in Lausanne and then head home, maybe passing by Bern on the way back.
So, let's design a bit of a battle plan for April, shall we? April will involve getting back to my usual, plus the addition of lots of study hours, and some time off to enjoy spring break with Stella towards the end of the month. I also would like to include some volunteer work, and keep hosting my beloved book swap (you should come!)
So the first goal will definitely be
1. Re-work my schedule to include 25 study hours and a more efficient cleaning schedule, while keeping in the other regular appointments and errands.
I confess I have already gotten started on this, designing a pilot schedule that I will be taking for a spin for the next two weeks, after which I will see if there are any adjustments to be made. I am confident that I can find a way to fit in everything I want to fit in, as long as I avoid procrastinating and keep taking good care of myself so I have the energy to keep up!
Which brings me to the next goal:
2. Adopt an early bedtime (as early as 9.30 pm on weeknights) to help maintain my energy levels, my recovery, and my determination.
For a long time, sleep was considered a waste of time, as if there were so many other things you should be doing instead of catching some shut-eye. But recently, The Huffington Post picked up on what many holistic practitioners have been saying for ages, and started educating its readers on the importance of sleep, launching a sort of Sleep Revolution.
I am not a stranger to sleep deprivation: as a workaholic translator in my early 20s, I spent precious few hours sleeping or resting. I was always working, and when I wasn't, I took some time to go catch a movie and hang out with equally overworked young colleagues, before heading to bed for a few hours.
But I have come to realize how much the quantity and quality of my sleep actually affects me in my everyday life. As someone with an autoimmune condition, establishing good sleeping habits was key to my recovery, and a few bad nights in a row can still contribute to flares, especially when coupled with hectic days. As a parent and someone who deals with people on a regular basis, I see how lack of sleep affects my mood, my patience, my ability to focus and my energy levels, which directly affect how much I can get done in a day, and how much I actually enjoyed my day. It is absolutely possible to enjoy working hard, but the chances of that happening are much, much slimmer when you are exhausted.
All that to say… I am establishing an early bedtime. And to those who see this as boring, I will see you bright and early in the morning, bright-eyed and bushy-tailed 😉
And last but not least…
3. Schedule the first two exams of my certification.
It might be because there's a bit of type-A to me, but generally speaking, I work best under pressure. I don't mean crazy, life-or-death pressure; more like deadlines, and the awareness that when it comes to getting a certain thing done, you are it — nobody to pick up the slack, no one to foist it off on, no chance of rescheduling. When procrastination is not an option — that's when I give it my all.
I haven't really been working that way in the past few years (with the exception of a few baby showers and parties I hosted) because I was physically not up to it. But that things are changing for the better and I am starting to feel like myself again… well, what can I say? The expression This is how I roll comes to mind 😉
How about you? What have you got going on this month? Anything on the horizon that you are excited about, or dreading? Let's set some goals!
Wishing you a great month!