Hello my friends, and Happy New Year!
Yes, I know – 2015 started yesterday, but let's be honest: between the hangovers and the late night ('cause nobody I know goes "Happy New Year! Ok, goodnight"), New Year's Day is a non-starter.
I mean, the only people who really start their year on the 1st are those annoyingly perky, non-hungover, perfectly rested, "morning people" kind of fellows who ask "So, what are your New Year's Resolutions?" to anyone who crosses their path, meanwhile you are thinking "Let's see, keeping my eyes open, not being sick on this here carpet, and not kicking you in the shins for making me think this hard while my head is exploding."
Plus, January 1st is a holiday. You cannot start your resolutions on a day off – that's just being a party pooper. But today… today we are ready. We are, aren't we? To set some goals?
But let's not do that thing where we think up some crazy unrealistic stuff, write it down, then lose focus by March and then remember about them in December and feel like total failures. No, let's not do that.
Dude, life happens. We should be able to change direction and go after a new dream at the drop of a hat. So in order to avoid the whole guilt-inducing, "got nothing done" feeling at the end of the year, I resolved to make new resolutions each month. Because no matter what is going on in my life, I want to be able to shift gears when something amazing comes up or inspiration comes barging in, and I definitely don't want to feel guilty about that.
Alright then, let's get on with the goals – here are my New Month's Resolutions for January 2015:
1. Start doing yoga again, on a daily basis.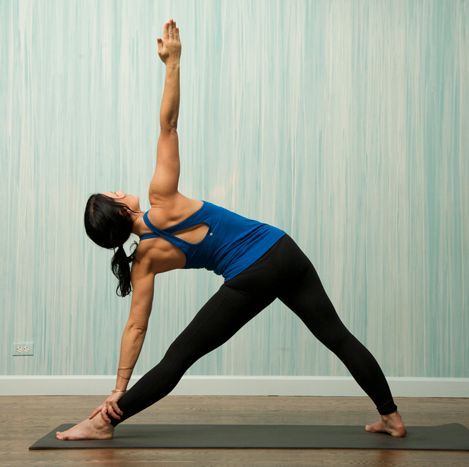 I feel so much better when I do yoga on a regular basis. Withing a few days, I can feel myself walking straighter and just generally feeling more comfortable no matter whether I am sitting, standing, lying down or walking. Within a week to 10 days, I feel stronger and more aware of the way I am moving, and I start feeling like doing more. For me, yoga is always the gateway to being generally more active.
So I want to start doing yoga again, every day — it might be a DVD, one of the videos from Erin Motz's 30-day Yoga Challenge, or I might put my MyYogaPro account to good use — whatever it is, I want to do it every day, even if it's just 10 minutes.
2. Get the pantry decluttered and organized.
The pantry is the real monster in the kitchen. It's where we keep the bulk of our food, the kind that doesn't have a fast turnaround like fruits and veggies; and particularly after the holidays, when we have had house guests, it is always in complete disarray.
I have been working on kitchen organization, to free up some counter space and get the most out of our tiny kitchen, but the pantry somehow keeps getting messed up.
This month, I want to get that handled once and for all, so that everyone knows where everything goes and stuff doesn't constantly get all mixed up  — which frankly, after I have spent hours cleaning and organizing the shelves, makes me want to go all Hulk smash. So in the interest of safety, let's get the pantry sorted out!
3. Set aside one afternoon a week to learn something new that's blog-related.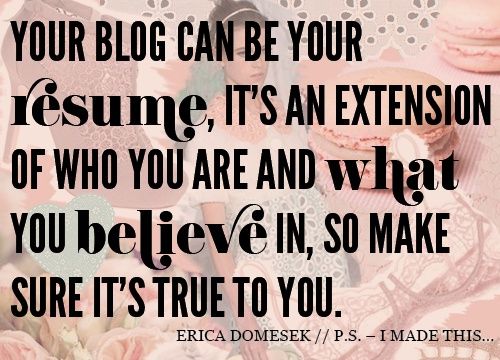 After my blog hiatus I came back to blogging with renewed motivation, and I have decided that if I'm going to do it, I'm going to work at it, and I'm going to do my best to do it well.
Starting this month, I plan on taking 1-2 hours a week to learn something new that can help me improve my blog. It could be something that's related to social media, or to blog design, or something that will help me write better, or manage my time better so that I can post good content regularly while also making time to visit other blogs, without letting the rest of my schedule fall apart.
I have saved a bunch of blog resources here, so I'll have my pick of study materials!
So… that's it. These are the the things I want to focus on this month. What about you? Tell me in the comment, or link up your own resolution post!
Image credits: 1. ?? via Pinterest; 2. someecards; 3. Cosmic Yoga Studio, via Pinterest; 4. Martha Stewart, via Pinterest; 5. IFB, via Pinterest.