There are a lot of challenges that come with moving abroad – work, school and housing come first of course, but after all the everyday stuff is taken care off, we all come to realize that we need to find support personnel: that is, people we can trust to help us take care of our home, our family, ourselves. I do not have a house cleaner nor a babysitter, but finding a good hairdresser in this land of brassy dye jobs and cropped mullets is definitely much more important to me.
And now that I have found one, comes the next challenge: find a good place for mani-pedis, maybe eyebrows, possibly a facial. I am not very trusting when it comes to this stuff – since moving to Switzerland I have had the worst haircuts of my entire life (also the most expensive bad haircuts of my entire life, I should mention) and I am not eager to let someone pull the equivalent of that on my face, thank you very much.
Add to that the challenge of explaining what you want in German, or trying to relax during your manicure/pedicure while conjugating verbs in your head and trying to figure out every der/die/das. NOPE.
So imagine my excitement at finding Pure Beauty Spa, staffed by lovely, friendly, English-speaking ladies, and conveniently located near the center of Zurich, but – and gauche as it may be, it should be mentioned, because everything is three times as expensive here – with a price list that won't make you age prematurely at the first glance.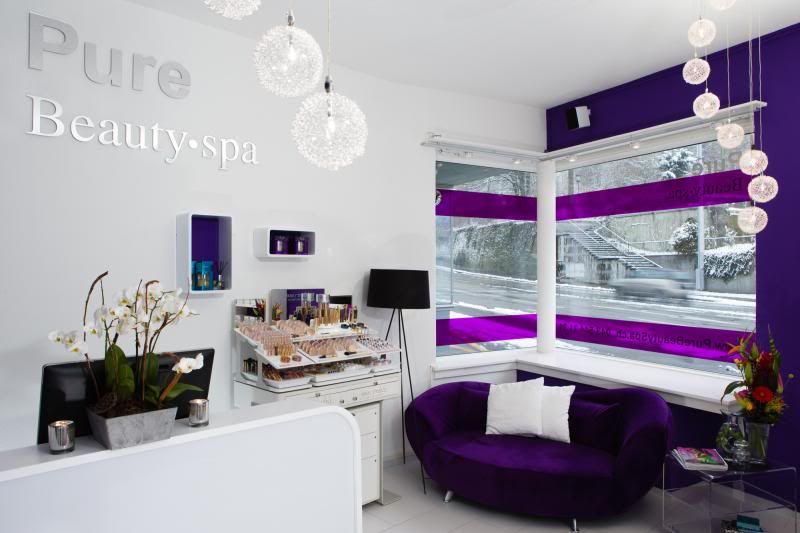 Pure Beauty is owned by sisters Alex and Georgina, who were kind enough to show me around and answer a few questions for us:
What is your background, and how did Pure Beauty Spa come about?
I (Georgina) originally studied business, then retrained as a therapist when we opened our salon in Greece in our hometown nearly 15 years ago. My sister Alex started training in beauty therapy since she left school; it was her dream to open her own place, so I helped her realize that dream and Pure Beauty Spa was born. We have come a long way since then!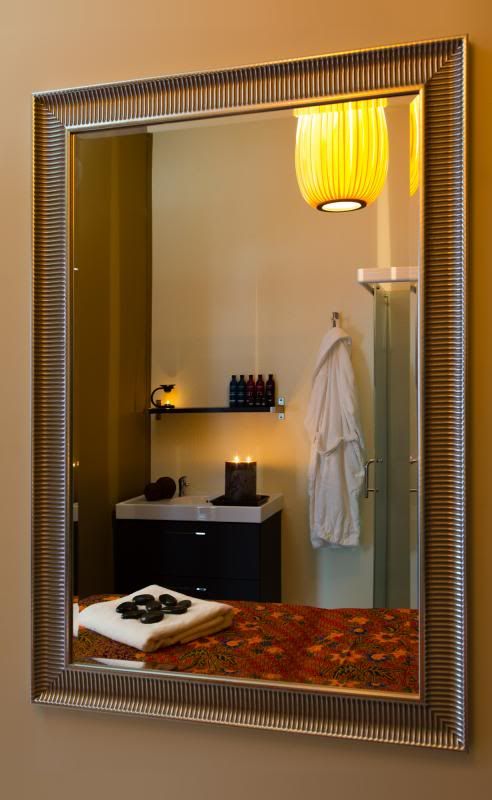 What's most important to you when it comes to your clients?
We try and provide the highest quality of service and comfort, and we pride ourselves on individually tailoring each treatment to our clients' needs…from an eyebrow shape to a facial.
What if your most popular service, and what's your personal favorite?
Elemis Facials…Relax for an hour with amazing results!
We are also loving our new treatment: Novalash Eyelash extensions…for a real pick me up!
What about products? Say you are leaving on a weekend trip and can only bring a few necessities: what beauty essentials would definitely make it into your weekender?
We love Pro Collagen Marine Cream, its a lightweight, anti-ageing, a super hydrating wonder! And the Pro Collagen Cleansing Balm, a facial in a pot!
Can you share a few everyday beauty tips with us?
Don't over-pluck your eyebrows.. .it can be very ageing!
The climate here in Zurich is very dry (along with the cold, and indoor heating) so using the right cleanser and moisturizers can make all the difference to fine lines, wrinkles and dehydration.
Thank you Georgina and Alex!
Pure Beauty Spa hosts Hen Parties, Birthday Parties, and various kinds of events – you can subscribe to their newsletter and follow them on Facebook to hear about upcoming events and special offers.
For a complete list of services and price lists, check their website.
And stay tuned for giveaways on Pure Beauty Spa's Facebook page, and a special event involving yours truly 😉
Disclaimer: I was not compensated for this post. I received a complementary manicure at Pure Beauty Spa. My opinions are, as always, my own.