Gah, it's raining.
A LOT.
Clearly summer is officially over in Switzerland, and fall is here… which means lots and LOTS of rain. And lots of gray, gloomy days. Why do I live here again?
In order to avoid succumbing to crappy weather-related depression, one has got to find ways to inject a little fun into a rainy day outfit. Here's my take.

peplum top • jeans
 • necklace
• trench
 • watch
• nail polish • ankle boots • hobo
Black and beige make such a classic combination, which means it can easily turn boring. That is, unless the neutrals are spiced up by fun accents and interesting shapes: like some studs to add a little edge to those beige boots, or choosing a polished peplum top over a plain black shirt or t-shirt.
But even with the fun accents, I still like to add a pop of color to neutral tones; here I picked jewel tones for the nail polish and hobo, but I also often grab this neon scarf really brightens up my mood whey the sky is grey.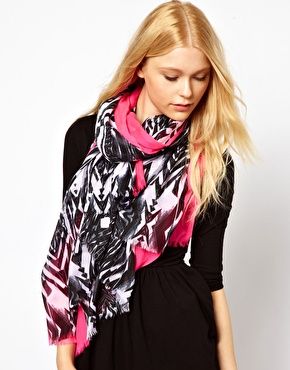 What about you? Do you have the same love-hate relationship with fall? Do you wear less color when the weather turns bad?