Ah, I have been a stranger, I know.
To make a long story short, a few months ago I decided that I wanted to go back to school. However after going through my school credits and doing some research I found out that there was no way for me to transfer them to Swiss schooling, so I decided to get a GED, so I'd have a standardized certificate. I took my first exam in April, and today I just took my last (there are five.)
Because of these exams, I have had to travel to Lausanne several times over the past few months, which started out as a hassle, but then ended up being a true pleasure. I had driven through Lausanne before, stopped at a restaurant, and we did a quick tour by car on our way back from Morges a couple of years ago, but I wasn't terribly impressed.
Now I know why. Lausanne isn't really a city you can explore by car. You need to take the time to walk around. Sure, that point could be made of most cities, but in Lausanne I have found it to be especially true.
Here are a few photos I shared on Instagram during my day trips to Lausanne:
The colorful building housing the Hotel Aulac and several shops and restaurants,
right across from the Ouchy harbor park.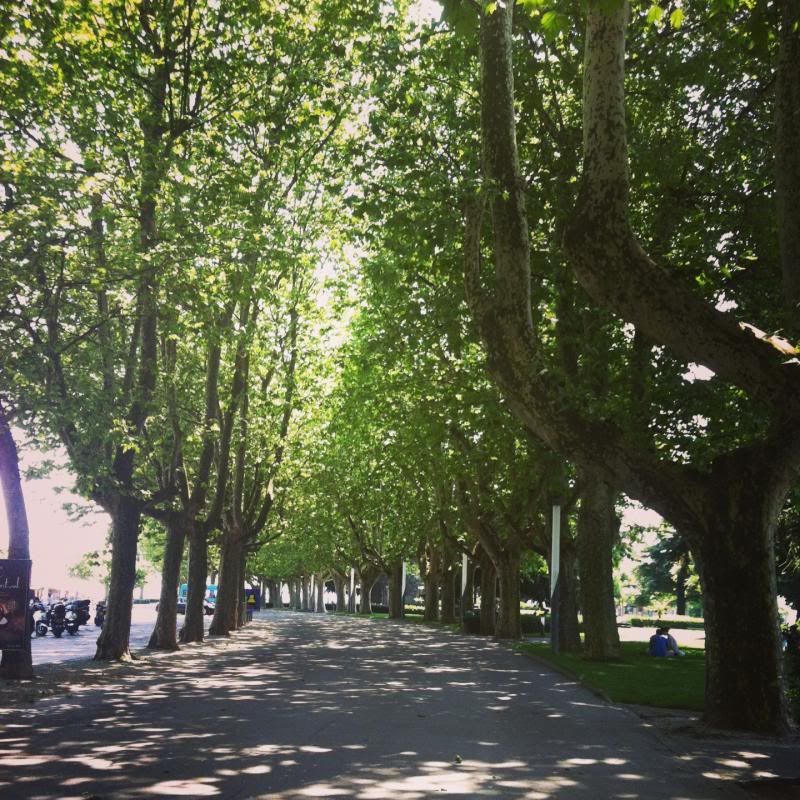 Switzerland is full of green spaces and lovely parks, big and small –
but the riverfront park at Ouchy Harbor is definitely one of my favorite spots

As a born and bread island girl (and a honorary Californian), one of the hardest things for me
is to be away from the sea for most of the year. The Zurich lake is lovely,
but it never quite fills the bill. Somehow the Ouchy waterfront managed to make me feel
less homesick – yes, it's on a lake, but it just looks at feels so different. I simply love it!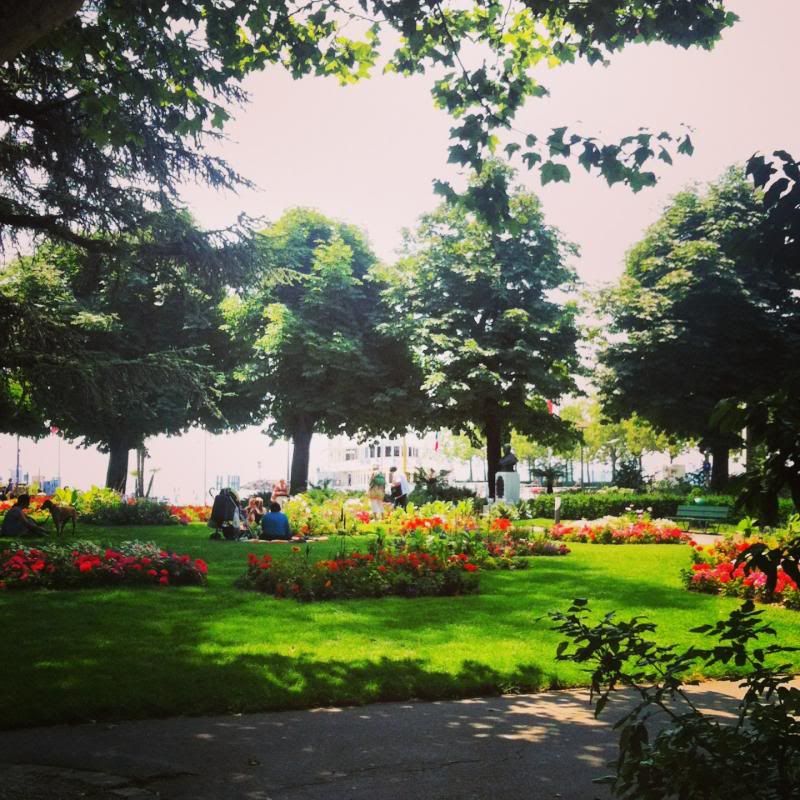 As soon as the weather allowed, I made this my regular lunch spot
during my day trips to Lausanne. After spending hours cooped up  stressing out about the exam,
sitting on the grass in the fresh air and enjoying such lovely surroundings was heavenly, such a treat!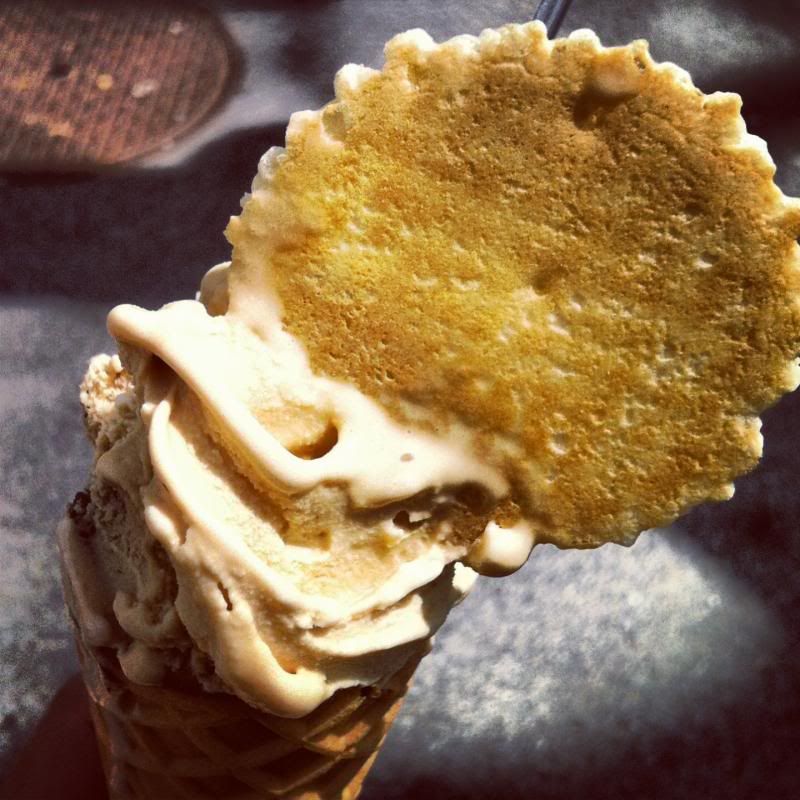 Another treat: the delicious gelato from the ice cream stand right at the entrance of the park,
behind the Kiosk. It's definitely got this Italian girl's stamp of approval!
My GED exams are over, but I can't wait to go back to Lausanne! So stay tuned form more Instagram tibits!