I miss Halloween. I really enjoyed taking the girls trick or treating and dressing up to distribute candy.
Alas, in Switzerland Halloween is not much of a thing. In the "expat bubble" communities (that is, those Zurich suburbs where you can't swing a black cat without hitting an English speaker) there is usually Trick Or Treating going on, but for the most part in Switzerland October 31 is just another fall day. Still, you'll find private Halloween parties and all that, but the general populace won't be turning their front lawn into a scary cemetery, nor decorating with Jack o'lanterns.
So these days I get my Halloween kicks from Pinterest.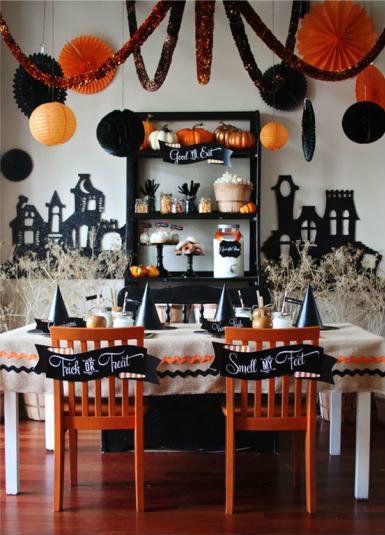 An amazing Halloween party by Loralee Lewis. Check out the hunted mansion cutouts!
(Also take a peek at her Wicked Witches Tea Party)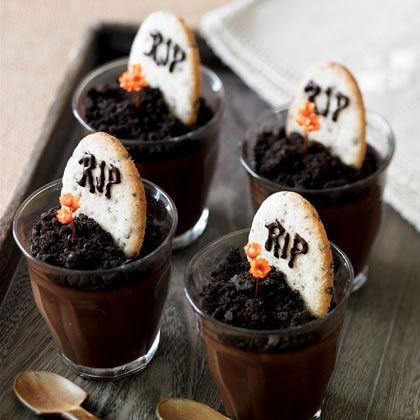 Tombstone Cookies and Dark Chocolate Graveyard Pots de Crème, from Sunset magazine.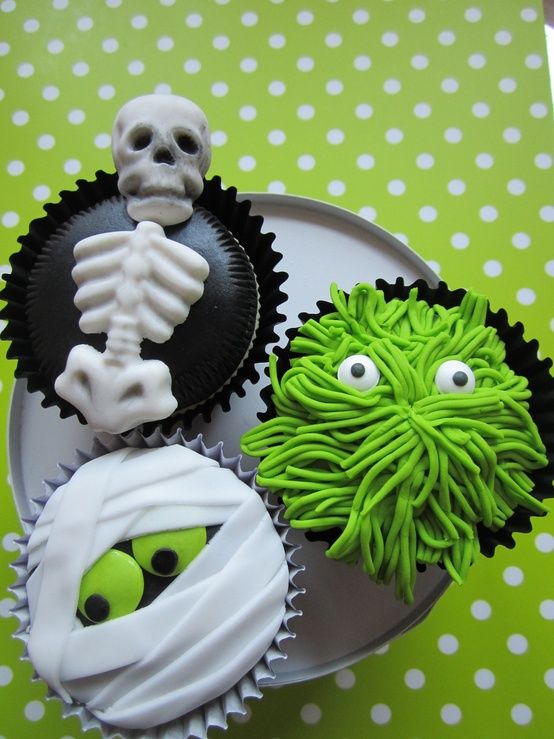 Some scarily awesome cupcakes from a Brit expat in Germany (shared here)
Genius! A can of black spray paint and some glitter turns a "Christmas village"
into a spooky village.
(36th Avenue)
Some BOO-tiful cookies from Sweetopia. Who knew spiderwebs could look delicious?
If you want something simpler, dig out your gingerbread man cookie cutter and make these mummy cookies.
And for some easy decorating, here are some free printables to give your windows, walls, candy jars and party drinks a spooky makeover.
Happy Halloween!