Aaah, fall. It starts getting chilly, at least in the early morning and evening. And some days are grey, rainy and cold enough to make you want to put away all your sandals and start reaching for the ankle boots you haven't worn since late March.
On those days, all I want to do is curl up on the sofa with a good book and a giant mug of my beloved Earl Grey.
Despite the fact that I have lived in cold and rainy climates for the greater part of the past 18 years, growing up on an island means that when the weather starts turning my first instinct is to drastically decrease the amount of time I spend outdoors. But since it rains and snows a lot here, I need to resist that instinct unless I want to become a shut-in.
Which is how it occurred to me: why not marry my love for tea with my island girl instinct, and have a fall tea party? Who said that tea parties are to be reserved for spring? After all, beautiful china, delicious tea and scrumptious pastries make a lovely combination any day of the year.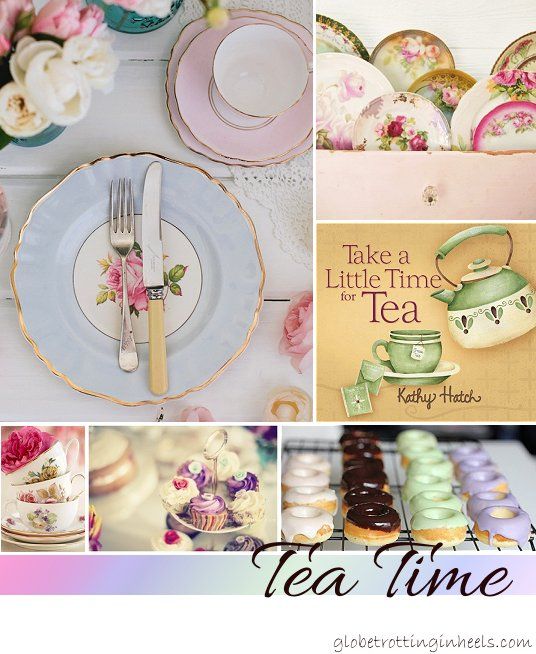 Image credits: 1. Justin Aaron for WHITE magazine; 2. Heather Bullard photography; 3. Harvest House Publishers; 4. Sussie Bell photography; 5. Belle Studio; 6. Kirbie Cravings. All Images via Pinterest.