If you have hung-out with me in the past few months, you know that despite being super-busy, especially while my husband was away for several weeks, I was obsessed with one thing: hosting my very first baby shower.
I am a very nervous hostess. When a celebration of some kind is approaching and I'm hosting it, I obsess over every detail of the menu, decorations and everything else. Luckily I also have a lovely family and wonderful friends, so once the occasion arrives I quickly relax and manage to have fun with the guests. But in the hours, days, weeks before… not so much.
This was especially nerve-wrecking for me, because aside from what I heard from friends and saw on the blogosphere, I didn't have much experience with  baby showers. Despite having spent several years in the US, I don't think I have ever attended one – and both my daughters were born in Switzerland, where baby showers aren't a thing.
Still, I did want to do this, because I am so very excited about becoming an aunt!!
So on Sunday, the baby shower finally took place. The light was awful and I was absorbed in my hostess duties, but I did manage to take a couple of photos to share with you: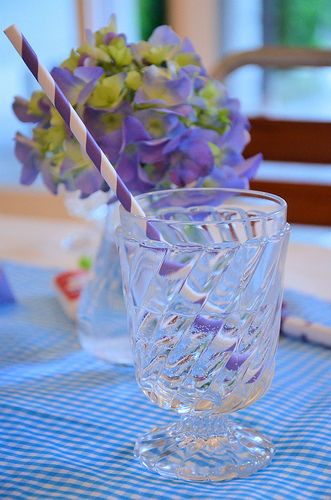 I kept the palette simple: all white, with touches of lavender and light blue.
The wall decorations were in the same colors: wooden flowers matching the table runner, small framed patterned gift wrap, and a chevron pennant banner I made (inspired by the lovely ones Stephanie makes).
After changing my mind many, many, many times, the menu I settled on was:
Vanilla cupcakes with vanilla cream cheese buttercream
Miniature pies: chocolate marshmallow cream, banoffie, creme anglaise and berries
Triple-chocolate mousse dessert shots
Summer fruit salad
Blueberry cake
Spinach quiche with speck
Cheese platter with seasoned breadsticks
Hot drinks: coffee/decaf, Earl Grey, Vanilla Rooiboos
Cold drinks: water and virgin sangria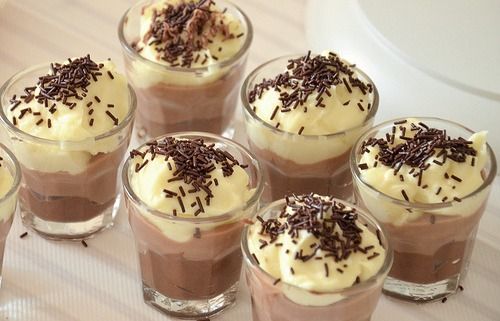 Miniature desserts are so fun. There's no need for anyone to cut or serve anything, everything is pre-portioned and everyone can just grab one of each, or go for seconds.
I could have made a lot of just a couple of things, but it's so much more fun to have choice, isn't it? Plus you can go grab another pie with the excuse that you still have two more flavors to try.
Still, after about an hour and half of chatting and (elegantly) stuffing our faces, we were ready for the presents, and they were even cuter than the desserts!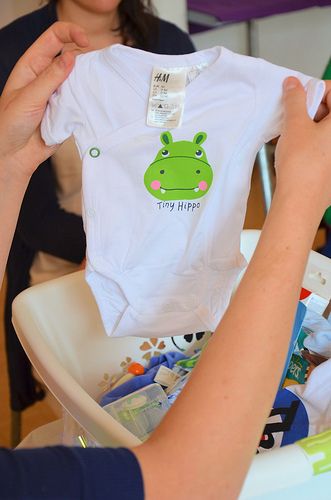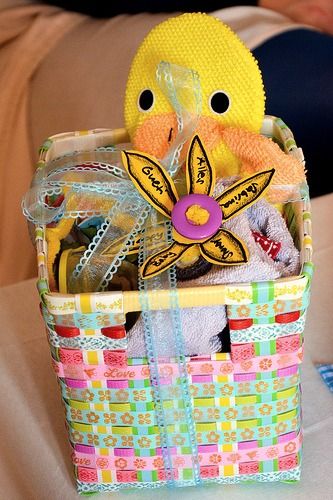 Then came the one baby shower activity we decided to go for: all the guests were provided with baby onesies and fabric colors, and we each created a one-of-a-kind baby onesie. I can't draw, but it was a lot of fun to see what everyone came up with! Here are my favorites: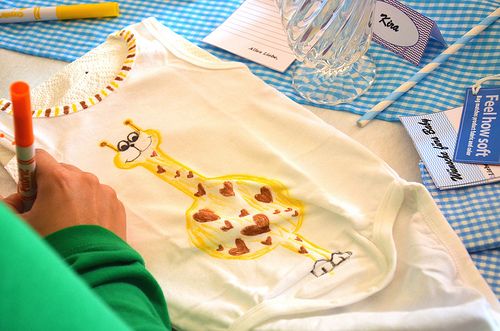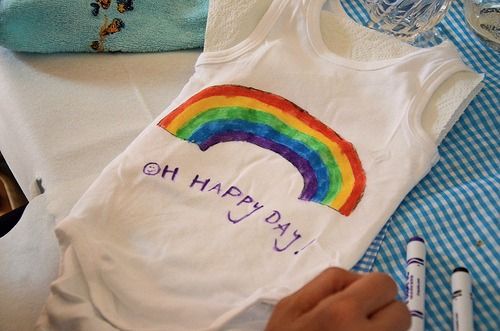 As nerve-wrecking as the whole prep and decision-making process was – particularly for someone as neurotic as myself – this was really a lot of fun.
And all the guests seemed to genuinely enjoy the food, the company, and the activities, which is ultimately what every hostess wants, right? Compliments make me incredibly uncomfortable, but I have to admit it was nice to receive positive feedback from everyone on the food and decor.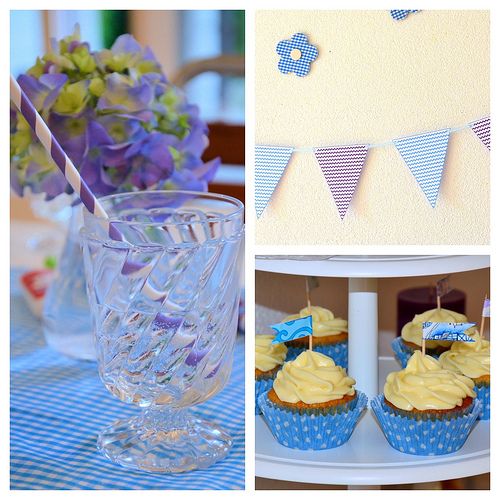 Of course, being an Italian mom, I made waaaaay too much food, which means that after the party I had enough to share with my neighbor and still have a reserve in the fridge for the family to consume over the next few days.
Everyone seemed to have a favorite, so it was hard to decide which recipe to share; in the end I decided to share all the recipes I used, and will be doing so in the next few days.
Now excuse me while I go grab the last cupcake out of the fridge, before someone beats me to it!