In Italy, any excuse is good to celebrate.
When the unseasonably chilly and rainy weather ended and finally Sardinia got back to her usual sunny self, the temptation to organize a little old-fashioned get-together was too strong to resist.
My uncle's little piece of farmland on the hills right outside of town was the perfect place: lots of space for the kiddies to run around, and that shabby country decor that just screams comfortable, cozy and absolutely informal.
And so it was that in the space of a few days, we got together there twice: first to celebrate Stella's birthday (still two weeks away, but I'll have returned to Switzerland by then!) and then, well, just because it was a holiday and we were all off.

Card game? yes. quiet? NO. This was a very loud, very chaotic, very fun round of Mercante in Fiera
Then on Tuesday afternoon I got a cooking lesson from my aunt, zia Carmela… who answered a question I had posed about an ingredient of a traditional dessert by purchasing all the necessary items so I could make it right there with her.
So here's a speedy explanation of how to make Sebadas, the traditional fried pastries that here in Sardinia are served at all wedding receptions before the actual cake, and are included in the dessert menu of 98% of Sardinian restaurants.
First, make the dough: half wheat flour, half semolina flour, lard. Knead.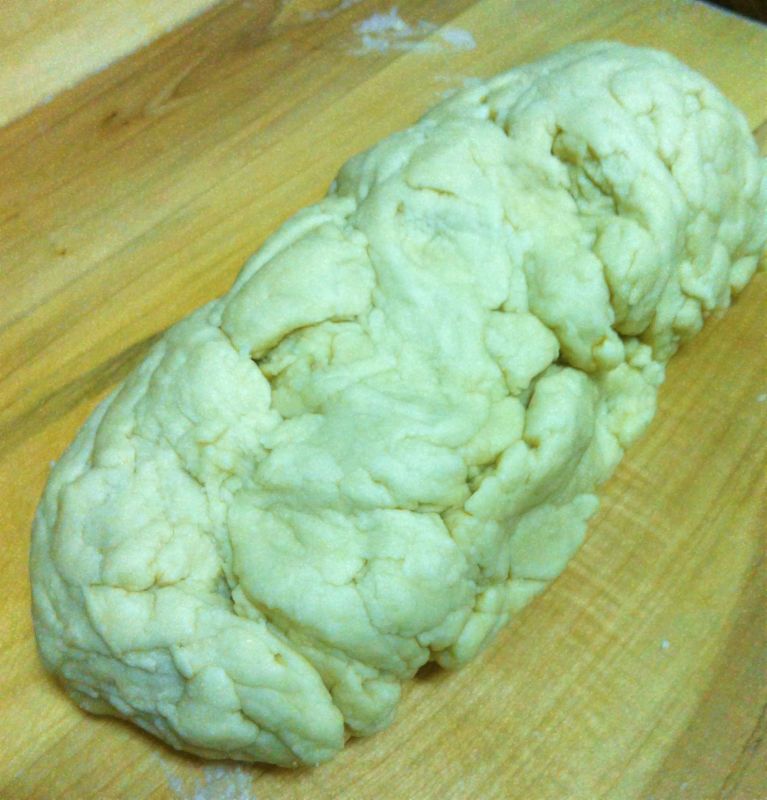 While the dough rests, make the filling: freshly made unsalted cheese made from a mix of sheep's and cow's milk
Cut it in cubes and melt it in a pot with a little water and sugar
Add semolina flour and grated lemon peel and stir until completely melted, then let cool slightly and shape into small flat disks
Roll out the dough with a pasta machine. Place a cheese disk over some dough and cover with more rolled dough. Gently pat down to get rid of air bubbles.
Press the edges to enclose the cheese in dough and cut around it with a pastry wheel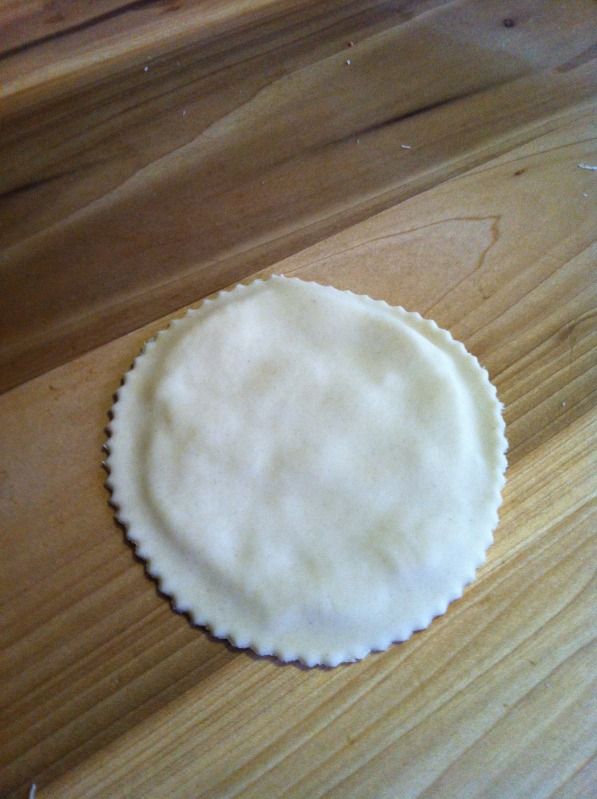 When ready to eat, fry in hot oil, drain on paper towels and consume topped with sugar or honey.
When you cut into a hot sebada, the sweet, lemony cheese filling is all melted… I'd show you a picture of how it looks once it's cut, but we devoured them too quickly for me to immortalize them!
Ah, I just love coming home 🙂