Brrr, it's cold today. And the sky is grey. The weather has been a big tease, giving us a few sunny days and giving us the impression that springtime might actually be approaching and that there is light at the end of that long, cold tunnel that is winter. And then, back come the low temps and the grey skies. *sigh*
Despite that, or maybe because of it, I find myself craving spring clothing. Something new, light, pretty. Now, if you are wishing for the same thing, you are in luck, because Shabby Apple has kindly offered to give one of their lovely women's dresses to a reader of Globetrotting in Heels!
There were so many cute things to pick from, I coulnd't just pick one, so I picked two. The winner will be able to choose between the Tiber dress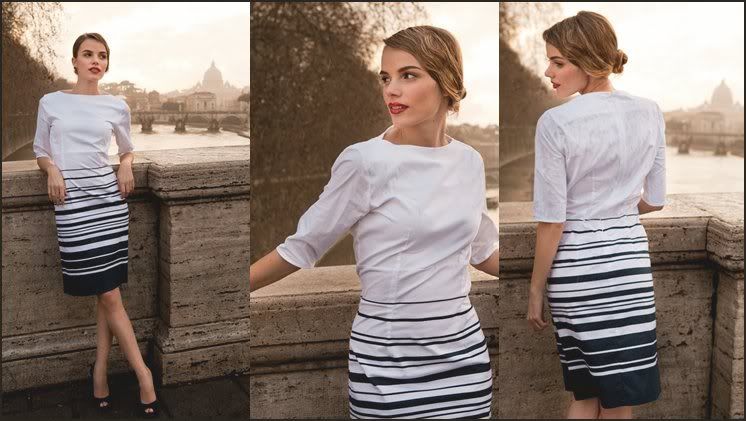 and the Baciami! dress
What do you go for? Classic and nautical, or fun and bright?
All you have to do to enter the giveaway is "Like" Shabby Apple on Facebook, then come back and post a comment telling me you did so (please share your Facebook name) and what your favorite item is on Shabby Apple.
If you'd like to increase your odds of winning, you may also do one or more of the following (and post a comment for each):
"Like" Globetrotting in Heels on Facebook (1 entry)
share a link to this giveaway on your Facebook timeline (1 entry)
tweet about the giveaway: "I just entered @HipMom's giveaway to win a new lovely @ShabbyApple dress for spring! http://goo.gl/fb/Rj6Vm" (1 entry)
follow me on Pinterest and and create a board containing the giveaway graphic and the dress of your choice, plus any item you'd wear it with. Include a link to this post on the board's description (5 entries)
blog about the giveaway (2 entries)
place the giveaway graphic on your sidebar (1 entry)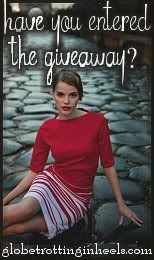 You must have a valid US address to participate  in this giveaway (sorry international readers, we'll do something for you too very soon!) I will pick a winner through random.org on March 22. Good luck everyone!