I was just talking about getting some colorful shoes for spring, wasn't I?
And I have been desperately searching for a pair of flats that might work as backup for my poor overworked grey Revas, but the shades the Tory Burch are available in were just not doing it for me. So I have been browsing, and looking, and searching… until I got my J.Crew newsletter and clicked through.
Search over.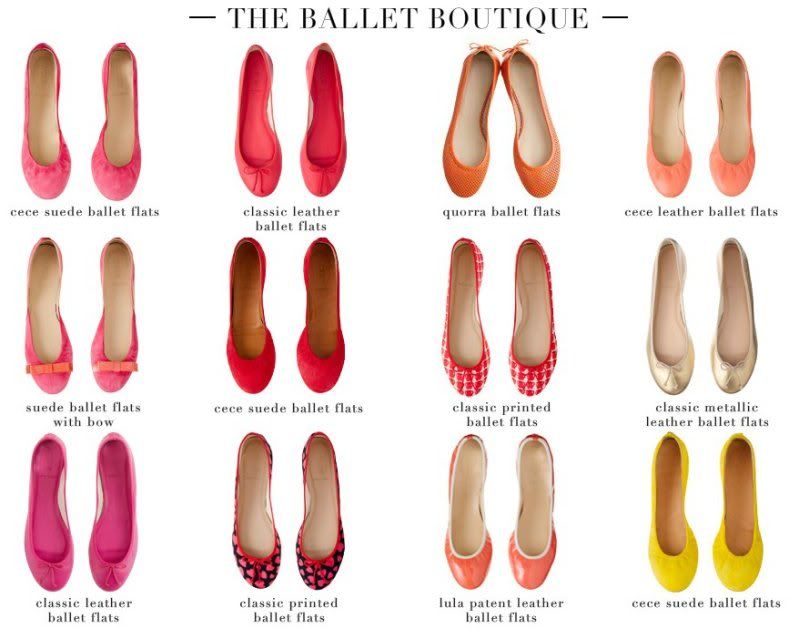 Cue gasp. And some oohing and aahing. And then cue some more as I scrolled through the following pages of the Ballet Boutique: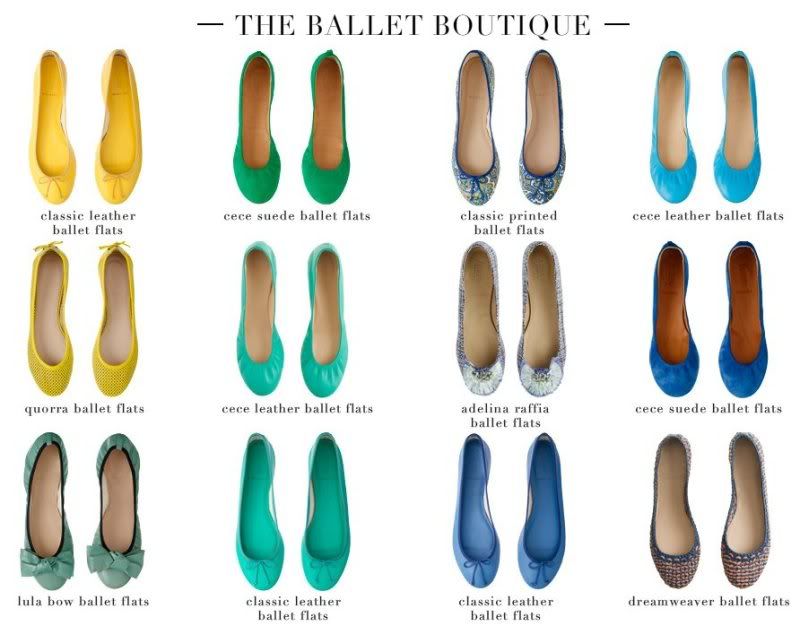 I think there is little doubt about where my next pair of flats will be coming from!
Now, the next challenge: picking just one.
What's your favorite pair?