Bookshelves. We all have them.
But are they this fabulous?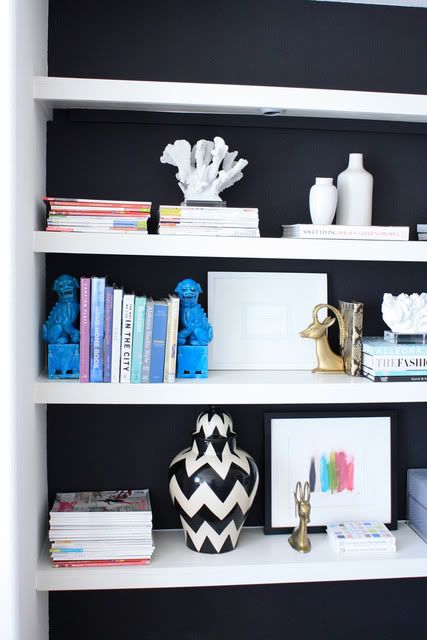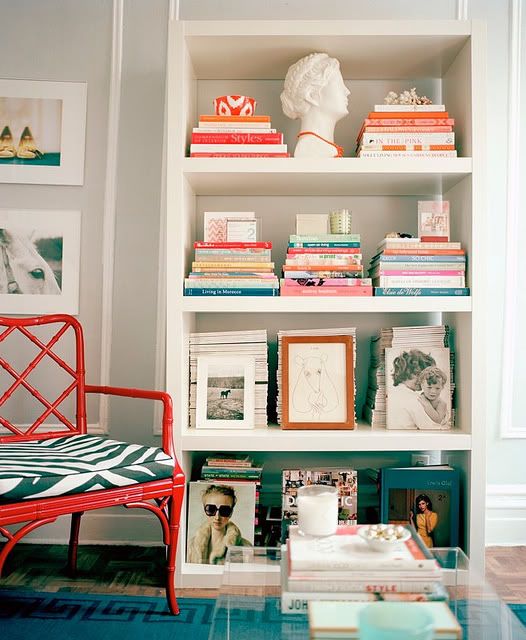 Shelves have lost their purely functional role and have become a great decorating tool. Now it's not just about picking the right shelf, but also what to fill it with – and that's not about what to store on it, but what to show off and how to style it. Need help? Here are a few tips from decorating pros:
House to home – Create the perfect bookshelf
Jenny Comeda Interiors of Little Green Notebook – How to: Shelf Styling
Funky Bear Decor – Shelf yourself: Shopping for your shelf personality
As for my shelves, they are still a work in progress, but here's what I've got so far:
How are your shelves? Packed with books? A place to show your knick-knacks? A place where random bits of everything land? All of the above?
Image credits: 1. House to Home; 2. House Beautiful; 3. & 5. Lonny; 4. Apartment Therapy.
All images via Pinterest.